A Description of Our Montessori Classroom and Curriculum
Our classrooms at Country Meadows Montessori are classic examples of a "Prepared Environment":  This prepared environment is Dr. Maria Montessori's concept that the environment should be designed to maximize independent learning and exploration by the child.
In this prepared, multi-age, environment, there is a variety of activity as well as a great deal of movement. In a preschool classroom, for example, three-year-olds may be busy with Practical Life. Here children can practice buttoning or washing dishes.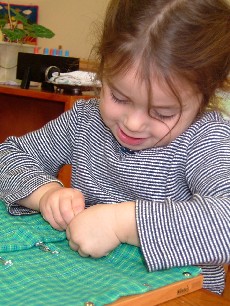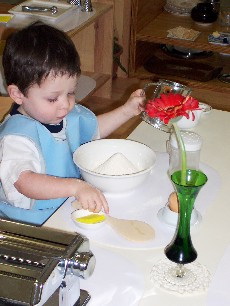 A four-year-old, nearby may, be working on
Language Arts
, composing words and phrases with letters known as the
movable alphabet
, reading to a group or working on sounds with
sandpaper letters
.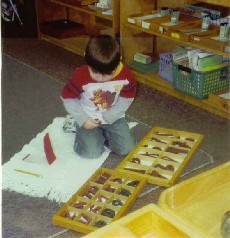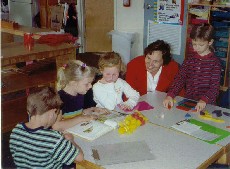 ---
A five-year-old might be engaged in Math, using counting beads or performing multiplication using a specially designed set of beads.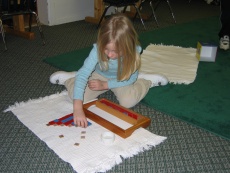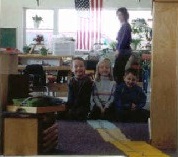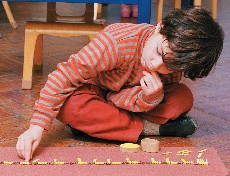 Children may also be working on Science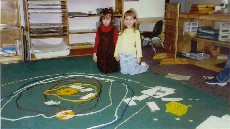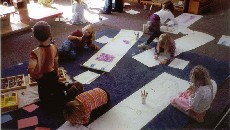 or Geography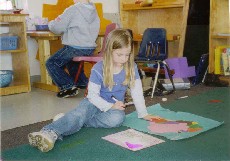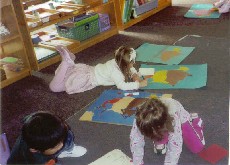 ---
Sometimes an entire class will be involved in a Creative group activity, such as singing, storytelling, drama or movement…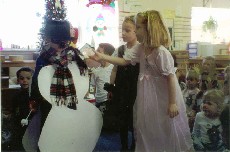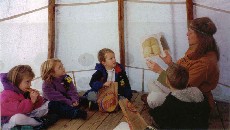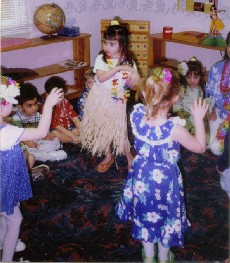 Or the individual, sharing a gift…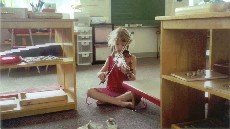 In this calm, ordered space of the Montessori prepared environment, children work on activities of their own choice at their own pace. They experience a blend of freedom and self-discipline in a place especially designed to meet their developmental needs!