Hands on.It is this "hands on" approach to learning that is so distinctive to Montessori and so essential to life. Aristotle first observed that there is nothing in the mind that is not first in the hands. It is this multi-sensory approach in Montessori that gives, not only greater learning, but deeper learning.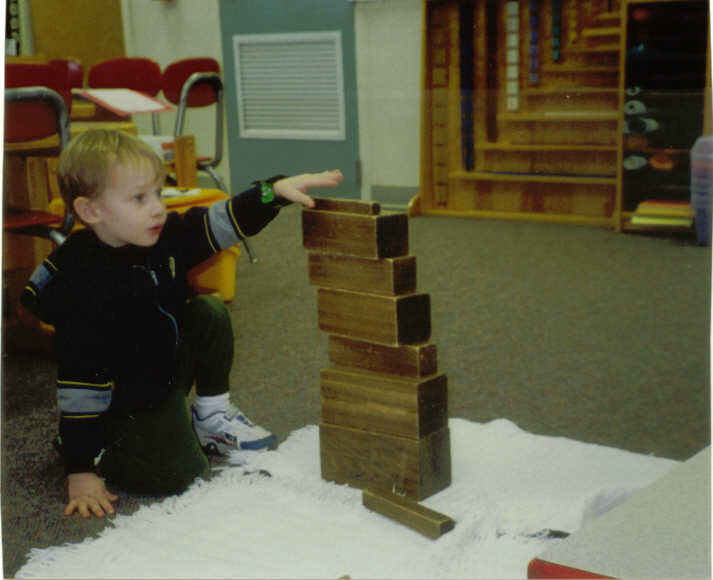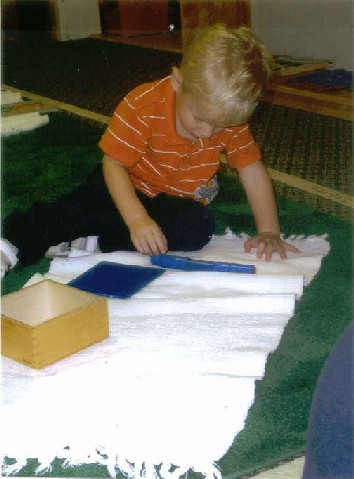 "Hands on" is the active employment of all senses focused on a goal. Why is it, as adults that we doodle, drum our fingers, play with paper clips, etc? Because "hands on" is a need. Children doing "hands on" work are less distracted and more focused.
Understand the joy and benefits that your child experiences with the hands on approach. Even as adults, we will often take a break from vigorous mental activity and do something physical – mow the lawn, do the dishes, work out – and while in that process the mental activity becomes focused and answers that stubbornly refused to come, now come clearly.
What is true about the benefits of practical life also applies to hands on learning – muscular development, hand-eye coordination, organization, processing, following multi-step directions, etc.